Slide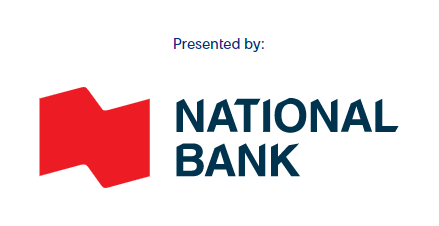 This year, get inspired by Victor!
Victor was just four when he was diagnosed with epilepsy. At its peak, he would experience more than 200 seizures each and every day. Not only did it keep him from living a normal life, but it also caused his brain to swell. And nothing could stop it.
His doctors tried many different antiepileptic drugs, to no avail. That's when neurosurgeon Alexander Weil stepped in with a possible solution: surgically disconnecting the two hemispheres of his brain. The procedure took 39 hours — a record for Dr. Weil. And the best part: it worked! Victor could finally start a new chapter of his life as he started rehab.
>
CAUSE
Bringing the Highest Level of Care to the Children of Sainte-Justine
Since 1999, the members of the Sainte-Justine Circle have been contributing to the success of some of the most anticipated events on Montreal's philanthropic calendar, among them the Winter Triathlon, the Urban Duathlon and, now, the Sainte-Justine Challenge. United by their determination and energy, they are masters at planning original, must-attend events and rallying the support of the business community. 
Since its creation, the Sainte-Justine Circle has raised nearly $16 million in support of Sainte-Justine's most urgent needs, thus securing the hospital's position as a leader in pediatric medicine in Canada and around the world.
The reason Sainte-Justine can continually aim higher and provide the best possible care to every family is because of the generosity of big-hearted people like you who take part in, or give to, the CHU Sainte-Justine Foundation's Challenge.
Thank you to all the participants and donors who are helping to keep our teams at the forefront of pediatric care.
Thank You to Our Organizing Committee!
They are dedicated to making a difference in the lives of the children and mothers-to-be at Sainte-Justine and have pulled out all the stops to make the Sainte-Justine Challenge a success.
Our heartfelt thanks go out to each and every one for their incredible commitment to the families of Sainte-Justine. We are honoured and humbled by your dedication and support.
The 2023 Committee :
Alexandra Ross, Dollarama, co-présidente
Pierre-Antoine Simoneau, Valsoft, co-président
Alexie Amyotte, Fasken Martineau DuMoulin S.E.N.C.R.L., s.r. l.
Sophie Amyot, Osler, Hoskin & Harcourt LLP
Valérie Archambault, KPMG s.r. l./S.E.N.C.R.L.
Joanie Babin, Banque Nationale
Jean-Yves Beaudoin, Café Saint-Henri
Kasandra Côté, KPMG s.r. l./S.E.N.C.R.L.
Émilie Croteau, Financière Banque Nationale – Groupe Bernier
Josianne Gagnon, Dollarama
Sébastien Grenache, Origine 117
Maxime Kimpton, Gestion de placements Innocap
Anne-Sophie Laframboise, Laframboise Avocats
Julie Laurin, St-Amour
Maude Lussier-Bourque, EY Cabinet d'avocats s.r. l./S.E.N.C.R.L.
Kader Mahieddine, Consultant
Nicolas Moughabghab, Desjardins
Andrea Plouffe, BCF Avocats d'affaires